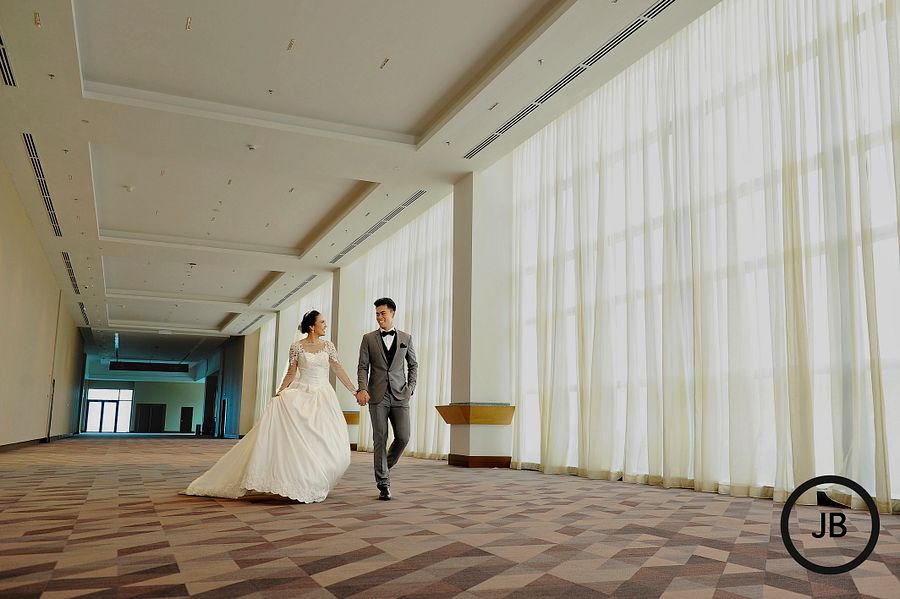 Celebrating a wedding especially in the period of global pandemic is going to be different, hence the new norm. Because of the current situation we are in couples have been planning wedding creatively. With the help of today's technology we've seen weddings held on Zoom or small/intimate weddings. The creative innovation does not stop there as our couples try to find many ways going above the pandemic, trail blaze the tradition at the same time.
Yet again, there are some couples are kept apart due to the pandemic lockdown. This however have made their bond and relationship stronger. Here are some tips from our discussion with them.
1) TALK MORE
We are in an era where app communication came in handy. Using these tools are crucial to stay in touch with each other, as well as to your family.
2) PLANS CHANGE HEART DON'T
COVID's impact on weddings originally scheduled for 2020 is major, there's no doubt about it. Couples across the country are having to push back their wedding dates — often having to postpone more than once due to the rolling resurgence of the coronavirus pandemic. However, changing your wedding plan to cater to the current wedding SOP , yes it may mean more time invested again to plan your wedding but note that the love you have for each other has not, and it may have even deepen. You may have time to think about the new normal wedding celebration that you'll have – either an online technology assisted or a smaller intimate scale version.
3) PLANNING A WEDDING AT THESE TIME
We've seen weddings on social media, it is definitely different. Dress up and decorate your surroundings to spice things up, hire a wedding photographer to capture the moment of union with just two of you, exchanging vows, it creates a very intimate, private and cozy wedding.
4) WEDDING CELEBRATION CAN WAIT
COVID-19 is a challenge to our movement like never before, but it can't stop your love. After months of perfecting the details and getting excited to gather your loved ones in the same place to celebrate this major life step, it can feel devastatingly surreal to make the call to push back the date. But right now, in the midst of the coronavirus outbreak, it's a necessary (and safe!) decision.
The perks of delay your wedding is that you might have your kids to attend your wedding, which will shape your experience in wedding. All in all, even though we are still adjusting to the new norm, it will never stop us from celebrating our big day. The most important things are do what makes you happy!