I stared at this monitor screen waiting for my fingers to move, I just don't know where to begin. We have just completed our 3 days back to back Wedding shoot, apart from being away we have the privilege to witness beautiful celebration, making new friends and learning new culture. In our course of Wedding adventure the last one has left us one of the greatest memory, our first Sikh Punjab Wedding. Everything is new to us, We were nervous but the joy and Love among all friends and families made us feel at home. While we're away shooting, We noticed our emails piling up trust me, as much as I wanted to get our hand on an Internet but some how time and signal coverage doesn't permit. Another thing that happen, is that our Images finally published in
Esquire Magazine
.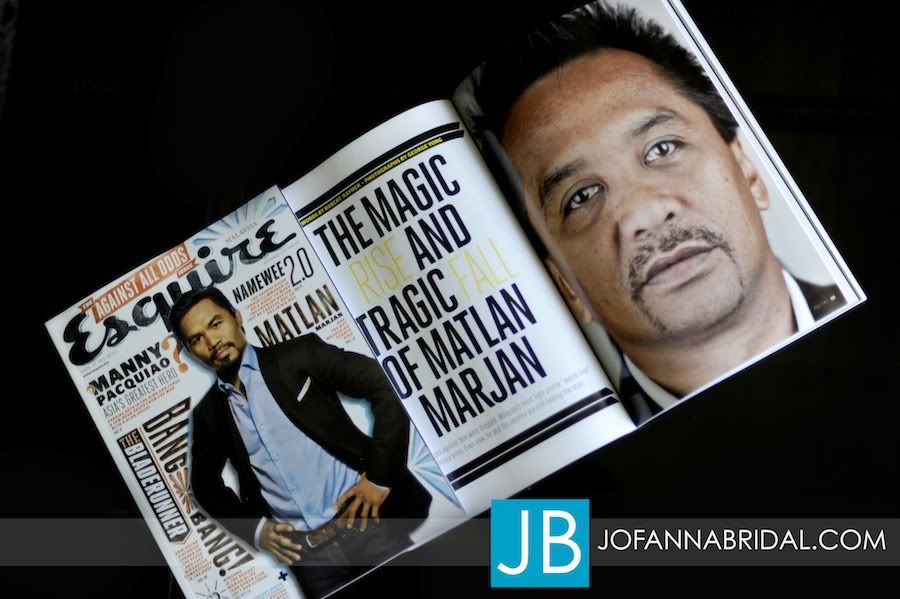 A month ago, I got a call from Esquire Magazine and they asked If I could Photograph Matlan Marjan as part of their story. They ask If i know who he is? Are you kidding me? Who one earth in Sabah do not know Matlan Marjan? I used to be the kid that goes to the Stadium with my dad, watch our beloved Football team play. Then anytime if they're playing away I would tuned in to our local radio station and listen to the game. Then I started flipping Newspaper starting from the back, wait a minute.. I still read paper Back page first, now it makes sense it started from our Football era. I just Love to see the Headlines like "SABAH is the CHAMPION". until that unforgettable Match Fixing tragedy happen. We're saddened and disappointed, That's when our support to local football ended. Today young Football players making their way, to fight and to heal the old wounded scar and bring back the confidence that once lost. I always wanted to meet this legendary player in person, have a chat with him and find out what is he up to. His story is so real and honest, listen personally from him wishes that the tragedy never take place. Today He is a strong Family man and still wishes to contribute as much as he can to our local football scene. If you really curios and want to know what really happen? read His In-depth story about his Rise and Fall in this month Esquire Magazine.
Esquire Magazine
can be found in all major bookstore now, get a copy and read all about it.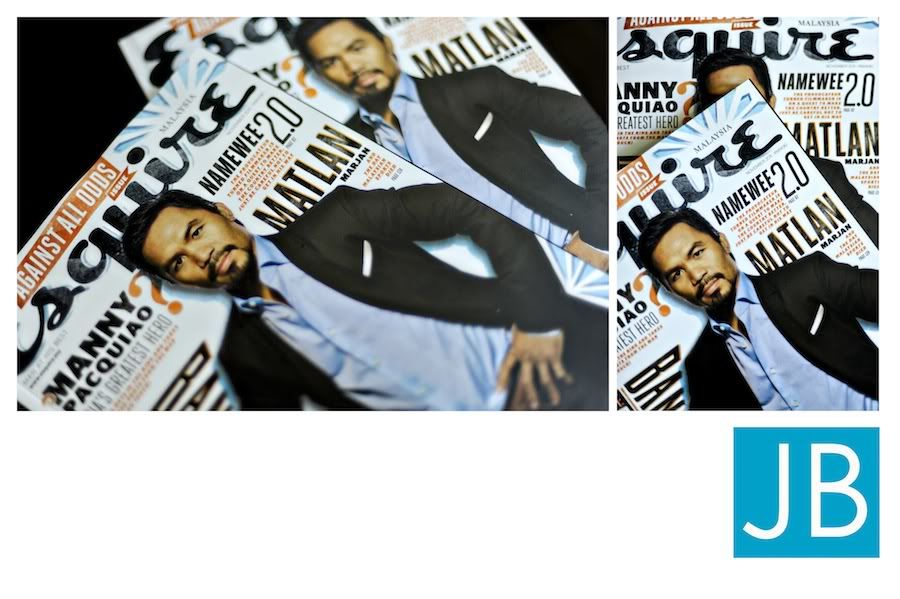 The text that catches me most, "the Day Matlan retired is the day Malaysian Football died" I really hope that Glory Day can be repeated again. For the rest of the shoot please stay tuned as I will explain how to compose the shoot and what is the technique and idea.