If there's any Embarrassing moment during a shoot, I would like to point out this one. A couple of months ago I was assigned to shoot a portrait of
this Man
, then I got called again to shoot one of his car, which to be featured in a Mag. Part of me was excited and the other part says otherwise. I'm not really a Vehicle person, but I do know a few cars or two, but I'm dreaming to get a farfetched RR Phantom. Ok back to the story, some how I agreed for the shoot *facepalm . I recognize this car, I first saw it in a Japanese Manga I read in my teen years Initial D.
I came to the set, then setting up the light right away, not very sure how does a car really lit in a commercial magazine but I kinda did it using my common sense. When all the Strobes are set, it is time to have fun, So I kept shooting and Shooting, angle after angle. There's one particular moment Where, Tony was watching and I shoot - look into my LCD screen - lift up my head and says, " Very Good! Let's do One More!" and I swear to good I can hear the Crickets Laughing! Gosh What was I thinking Imagine if I ask the car to Jump! that would be epic haha! Despite that I had Fun but I do not think I'm seeing this kind of job in regular basis, this is my first and could be my last. I'm just gonna get the expert do it the next time. Nevertheless here's what I manage to get.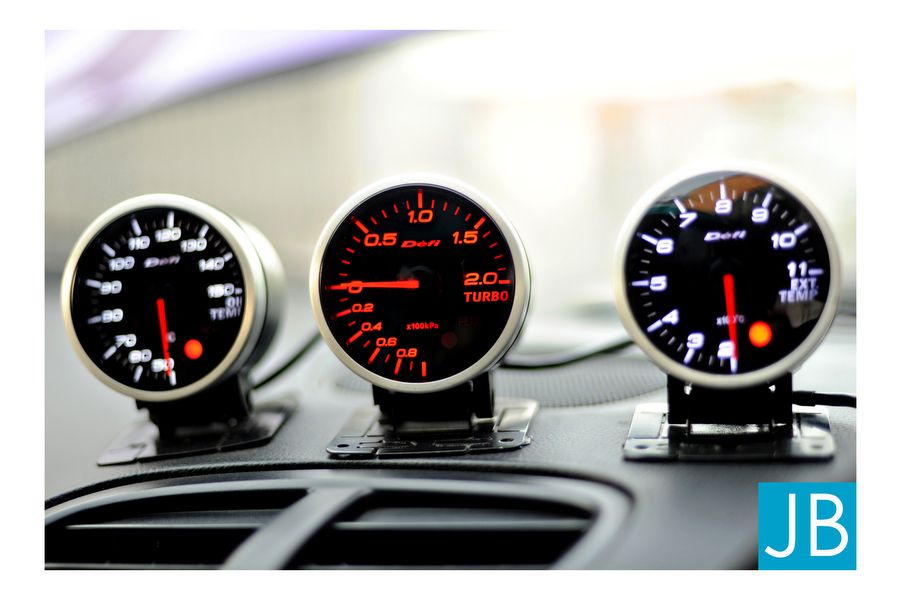 For the interest of you guys who wanna know what's under the hood,
Here's our humble result that we get after that embarrassing moment. Main Light with Ezybox on the Upper right, one Side light with CTO on my left and a Kicker Light underneath the Car.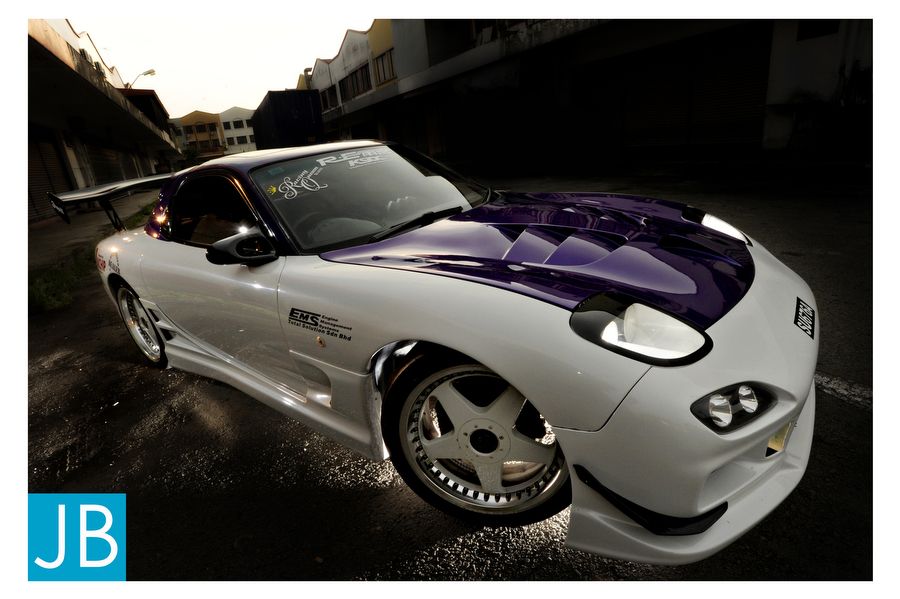 Photography By : JoJ Yong assisted by Jofanna
Mazda RX7 : Total Solution
Arsenal : Nikon D700-17-35mm-SB900(3)-CTO-EZYBOX60