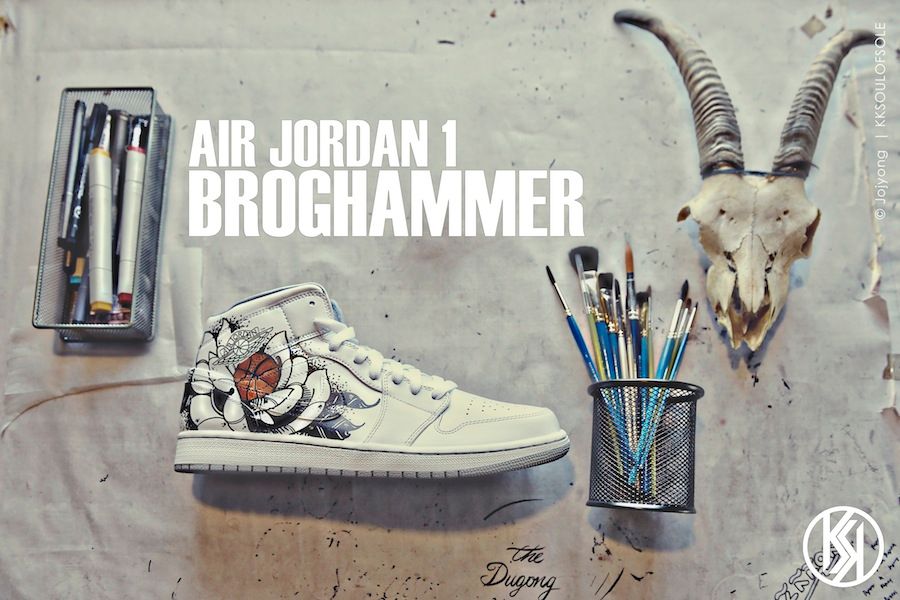 a month ago Me and my Sneaker Friends were given the opportunity to Participate a tattoo Convention in Kota Kinabalu Sabah. Usually an Collaboration event like this, We usually organize a showcase to display limited edition Sneakers. During a brainstorming session, We came with an idea to have one of the Tattoo Artiste to Custom a Sneaker in this event We have chosen Air Jordan 1. The Finished Air Jordan 1, We will then hold a Charity Auction event during the convention and the money raised will all go to a Charity Body. And the Charity that We working with is TOLUMIS. TOLUMIS, in kadazan means pretty and gentle is an acronym for Tolong Orang Lumpuh Untuk Menjadi Insan Sempurna ( help the paralysed to become perfect beings).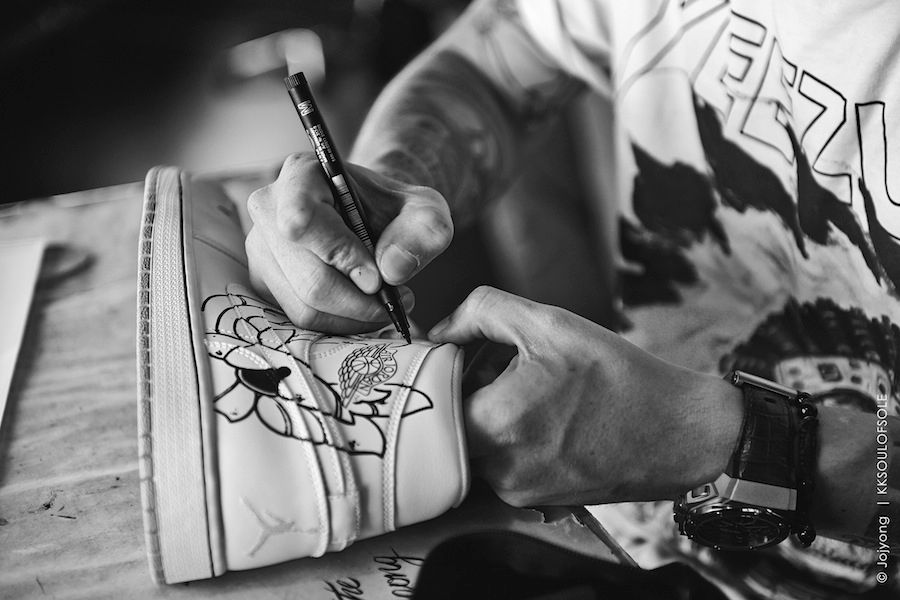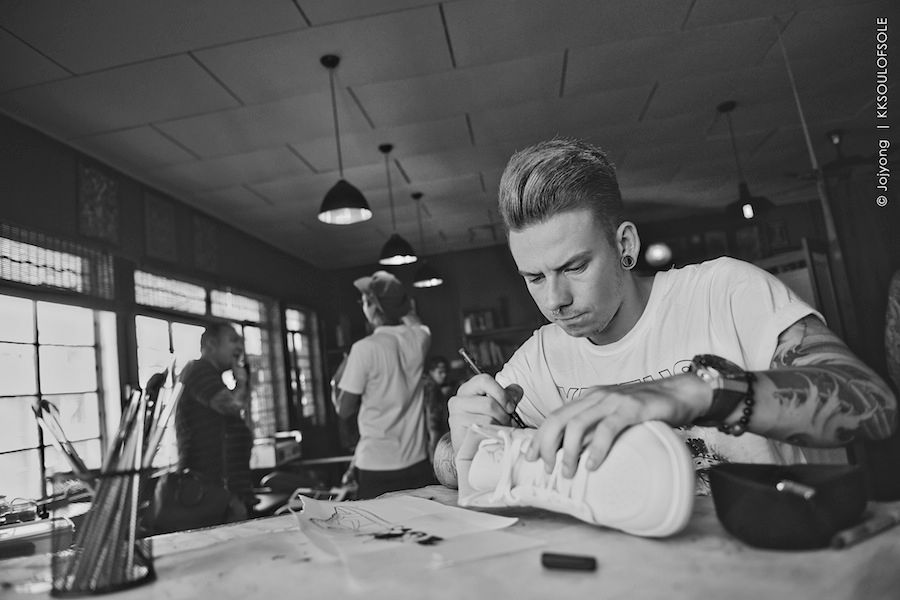 We were engaged with an International Tattoo Artist Nico Broghammer from Germany. I was given the contact to work with Nico, I want to document the whole process of how the custom Sneakers Being Made. Nico is a great man, and Very easy to work with. Besides than the Custom Sneakers that We about to auctioned, We also ask Nico to help us with our Group's Limited Edition Raglan Tshirts. So I've asked him If he could let me Photographed him in it, and He Happily agreed to. Here are some Portraits of him during our Short Session.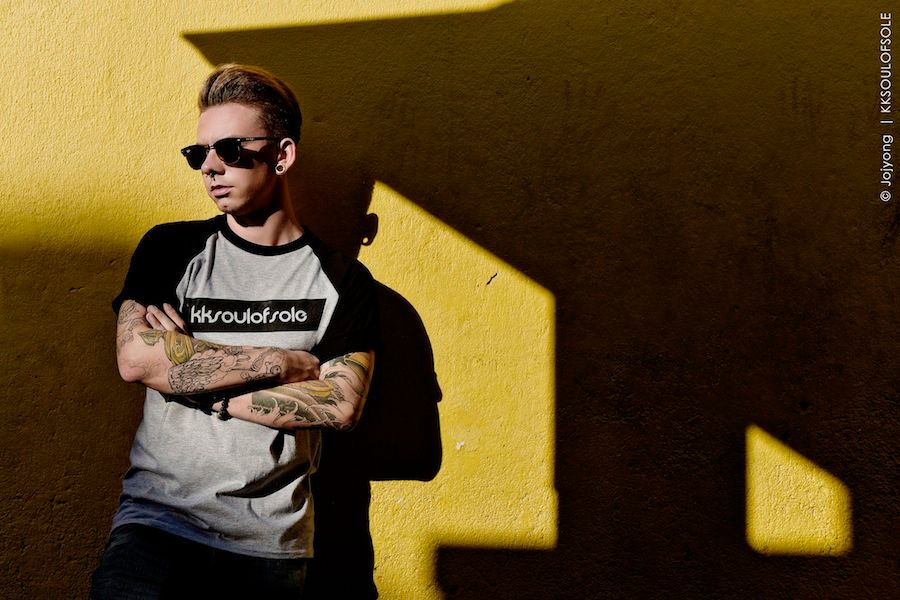 After getting all the necessary Photographs and Video, It is now time to design a few materials which will then distributed and displayed during the Convention. We named the One and Only Custom Sneaker Air Jordan 1 BROGHAMMER, after Nico's Surname.
above is the Poster that Shows the process of the Air Jordan 1 Broghammer.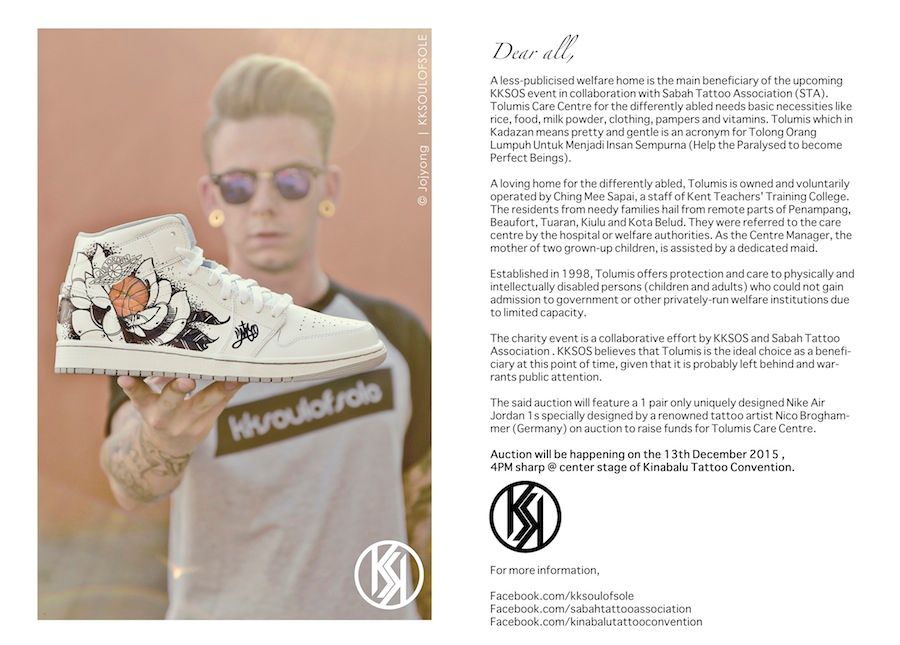 And this one is the Flyer that We distributed for the public, in hoping to raise just enough to help the Charity.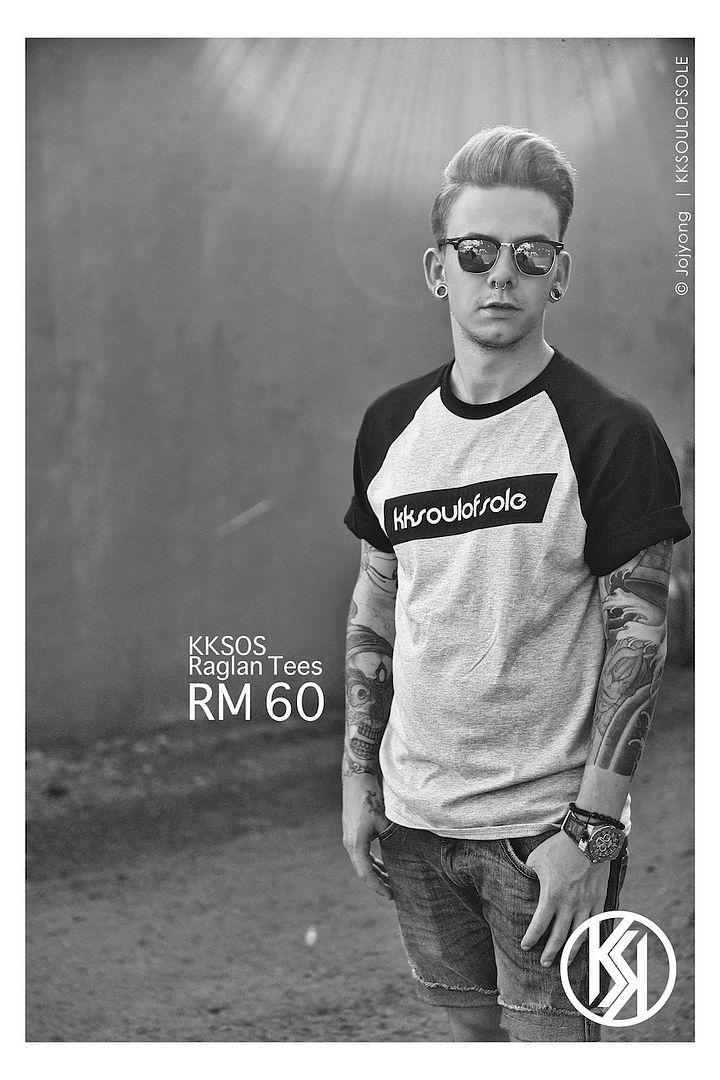 These is the Poster that We displayed for the Raglan Tshirt that Mentioned before.
And this is the Main Poster that We Give away for the Lucky Bid Winner of the Air Jordan 1 Broghammer.
Please check out the Video Below in Which We use entirely with Nikon D750.
Broghammer,the Making
from
Jofanna Bridal
on
Vimeo
.
I hope You like video and the event that We running. I would like to thank the Boys at KKSOULOF SOLE, Taco Joe, Nico, SABAH TATTOO ASSOCIATION and ALL that involved in making this project successful. If you Wish to know more about Me and and My sneaker group friends please check out this link below.
Facebook.com/kksoulofsole