This meant to be up last Monday right after We came back from our On the Road Shooting assignment. During our Absent, We Knew we have many great friends because of all your sweet messages in FB, Twitter and Text, therefor We wanna thank you from the bottom of our heart. Couple of weeks past by and We still able to feel how pumped up We were working through our Recent ARE YOU READY a Photographer's Workshop 2011, the long hours, the never ending ideas, the great participation from everyone made it worth while.
We never get tired of shooting Weddings, believe us. The great happy atmosphere somehow telling you that this is what you live for. In the early days, Me and Jofanna would give our all just to see our couple get through the day with many great memories. Same with what We're doing now, still shooting Weddings, Giving our all and the only difference is We have lil one sitting at home that have no idea what her mum and dad are up to. Lil Eva just turned two a couple of months ago, today we could only see her in every other day of the week. We're very lucky and blessed to have a family that able to take good care of her while we're gone. After our shooting schedule and returned home to her, she will give us that beautiful smile that lift us without thinking any fatigue that we pick up from work. As much as We want to spent our every day with her, sometimes work landed us to shoot on the road. Just like our regular Wedding shoot but on the road means you don't get to go home in a couple of days. We thought of her everyday, call her when we're taking a break or the Wedding is concluded. Sometimes she's busy(watching TV), sometimes she talk and sometimes she's already asleep. Last week When We're done shooting on the road and make our way home, We're so excited just to get to her. When we arrived, I carried her over my shoulder, rested her head and pat her back. Suddenly Jofanna and her aunt said to Lil Eva,"Why you cry?" and that was it the silent tear. I've never seen her with teary eye without making any noise, I'm pretty sure it is a happy tear. I've seen this in many Weddings, when Bride giving Dad a hug just before leaving the house, or Father Daughter dance. By looking at the bride with that emotion moves me but to feel it yourself, I just can't describe.
Before We leave, We just wanna share two images that We recently created while We're away. Check it out and thank you so much for your great Love and Support.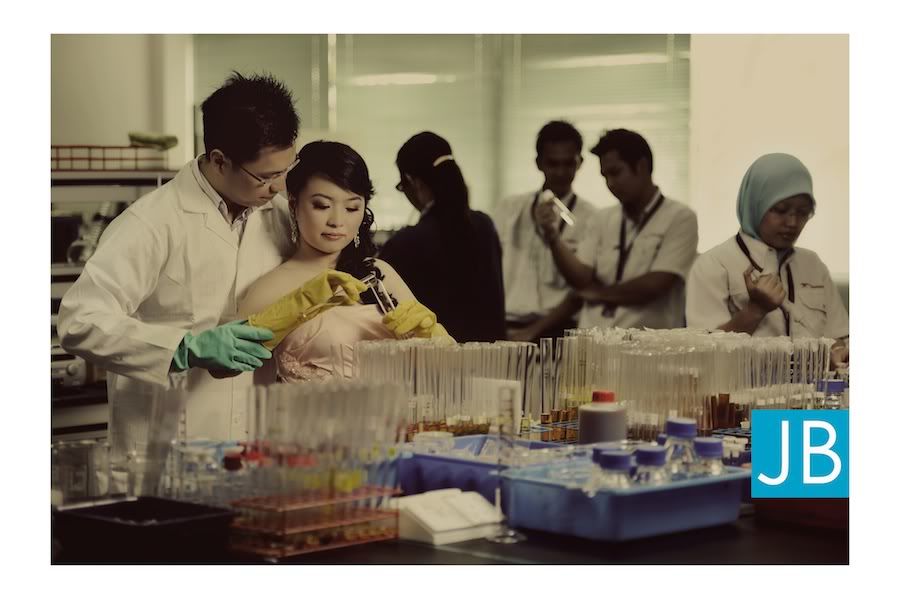 Happy Saturday!