Gosh..Where do I start? Many stuff have happen from the last blogpost. Back in December We were out shooting Weddings till the last couple of hours of 2011, soon after that We're home getting our luggage packed before our short holiday a day after that. We're so occupied till We didn't get the chance to bid a proper farewell to 2011 and a great 2012 to our Family and Friends. It is now 1 am, I was determine to share a few words before heading to dream street. Everyone is fast asleep and my fingers keep hitting the keyboard. We have a great run in 2011 and by the look of our calendar I'm pretty sure We're gonna have another great one only better. What I know for sure We're gonna have another new year Wedding this year, just like 2011, Our Shooting schedule already occupy 29th, 30th and 31st December 2012. And Most probably We're gonna plan our next short holiday. We had such great time in Kuala Lumpur a couple of weeks back, spending quality time with our lil one. If you follow our Blog long enough, you know that We can only spend time with Lil Eva Whenever we're not shooting, When we're back from a Wedding Shoot she usually fast asleep and We can only see her the next morning. To be with her just the three of us in KL is rather a Big deal for us. Make up the lost time and doing lots of catch up. Unfortunately that moment don't last, But We're really looking forward for our next family getaway. Some of you might know what
United Buddy Bear
is, I'm not to sure how many of them on Display in Pavilion KL but We're Lucky enough to witness this cool event. If you're around the corner be sure to checkout every each one of them.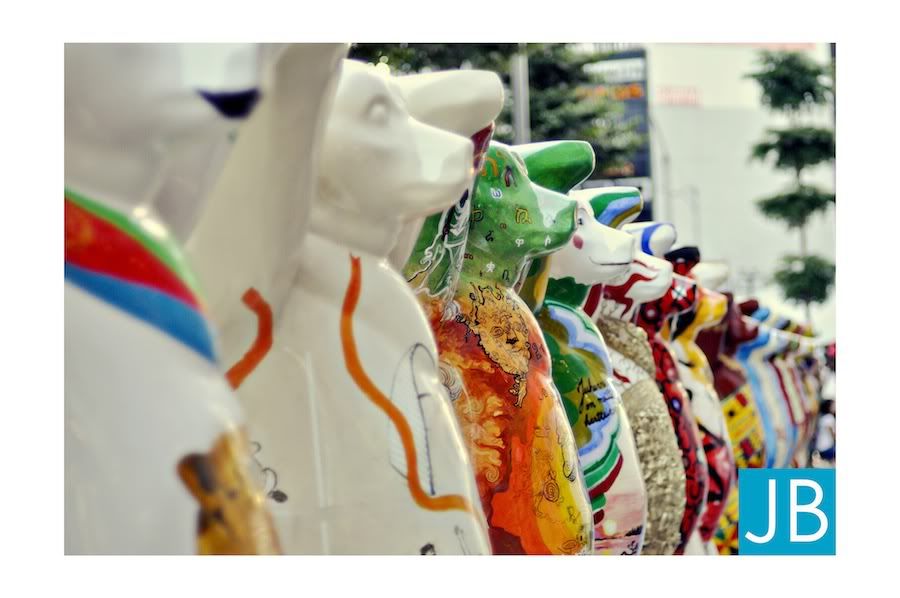 Here's a SNEAK peek of our recent Wedding Shoot, wait for it.....
For many of you that have supported us on our Kinabalu Pink Ribbon Calendar Project We wanna Thank You from the bottom of our heart. What's better than doing a lil good deed in helping others to start your New Year. If you still interest in helping please click the banner below. Until then have a Great Day ahead and Good Night.