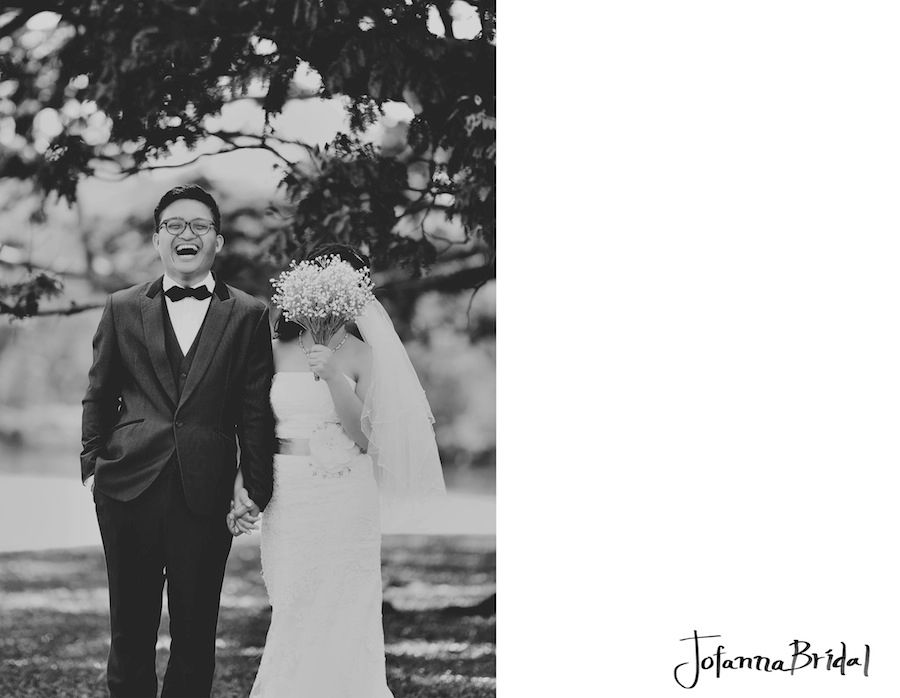 Had a jolly good time with this couple yesterday, See how happy and funny they are LOL! It's either they're making fun of me or I'm really really funny. I'll let you decide.
We can't emphasize more on the importance of 'letting go' during the portrait session. After engaging the right photographer, the location, attires, the logistics etc. You are finally ready to make awesome pictures. Let your photographer take control, all you need to do is let go & trust his creativity. Once you stop worrying about how you look in front of camera, you can focus on having fun with each other. The energy that you show during the session will definitely reflect in your photographs. Focus on that rather than worrying about what your photographer is doing or if he/she is making you look awkward or putting you in silly poses.
OK That's it for today, like the saying goes, " Be yourself; everyone else is already taken. "